Day 322 of 365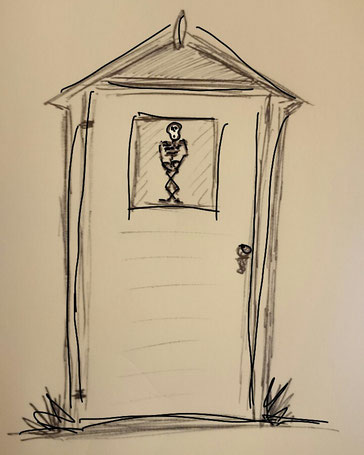 Make alternate signage for bathroom doors.
Day 321 of 365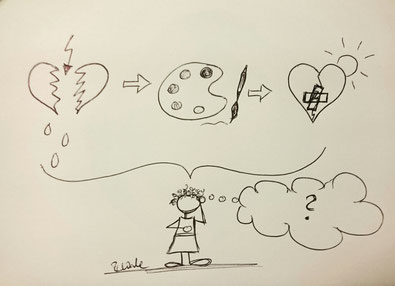 Create a visual diagram for something that would not normally need one. When I'm frustrated or sad, I make some art so that I'm not that sad and frustrated anymore. Do I need to be sad to make art? Fortunatelly not: I am also creative when I'm relaxed and happy. Lucky me, my art alows me to have all the feelings!
Day 320 of 365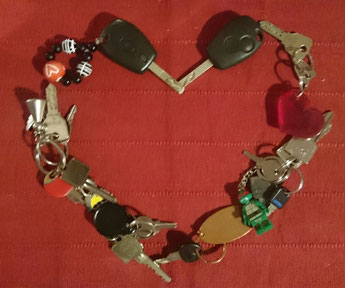 Make something out of keys. Mixing keys today...
Day 319 of 365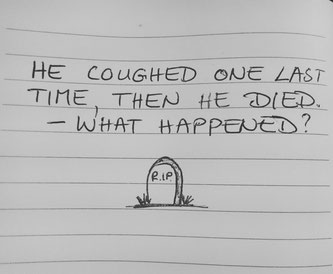 Write a ten-word murder mystery.
Day 318 of 365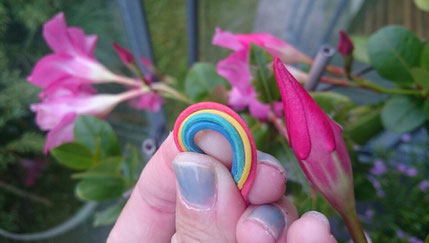 Work with only rubber bands today. Lately I noticed, that a rainbow might be one of my favorite symbols...
Day 317 of 365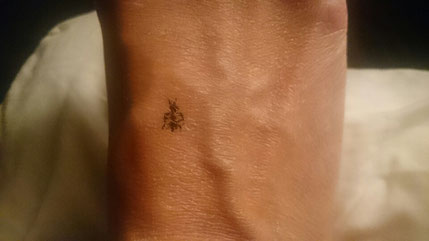 Something that goes over a foot. A little memento mori to go.
Day 316 of 365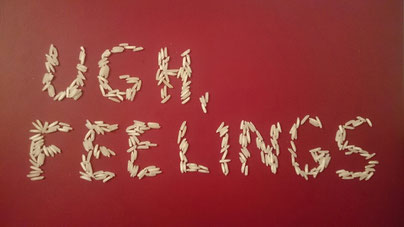 Day 315 of 365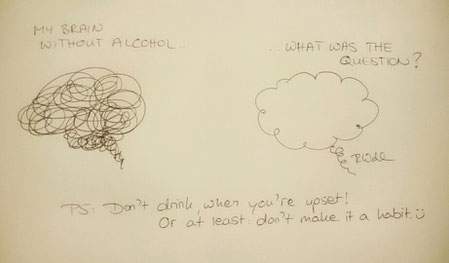 Create a clear version of something that is normally not transparent. Ehm...yes... Current state of mind. 
Day 314 of 365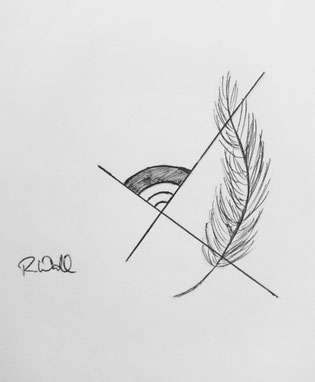 Create a tattoo. I actually think this might be a good tattoo one day: grief and hope (feather and rainbow).
Day 313 of 365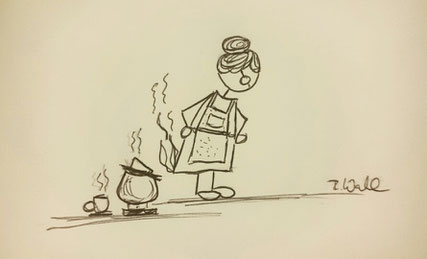 Work with fire today. I didn't want to burn the hotel room down, so instead I decided to tell the story of my great-grandmother catching fire... Every year my family gathers around a large pot of red wine punch around Christmas time and every year the tale is told that years ago, my great-grandmother's clothes suddenly catched fire and one had to blow it out quickly... I never got to know my great-grandparents. They died before I was born. But even my younger cousin said a few years ago while sitting in front of the red wine punch pot: "Do you remember when great-grandma catched fire?" and everyone replied immediately: "Yes, of course!"
Day 312 of 365
Work only with black materials today. - Home is where the heart is, right Pladdi? 💜
Day 323 of 365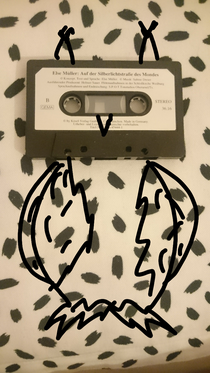 Work with music media. Cassette-owl.
Day 324 of 365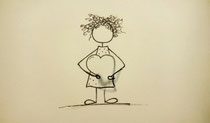 Make something that would not normally melt seem like it has. A melting heart today...
Day 325 of 365
Create a wallpaper using any technique. I am now the proud owner of a kaleidoscope app which is super fun!